Building a new home lets you personalize your house for today's needs and tomorrow's dreams. Here's how to plan your new home for future needs.
When I was designing our dream home 15 years ago, I was chasing around our toddler while laying out rooms and selecting finishes.

Back then, I didn't let Ben out of my sight and couldn't imagine a time when we wouldn't be attached at the hip. So, I selected new-home options perfect for parents of a 16-month-old, never questioning if they'd work for parents of a 6-year-old, or 16-year-old.

Here are things that seemed like a good idea at the time.

Kitchen/great room combo: I figured one big space would be great for watching tiny Ben while I was cooking; he'd drum on a pot while I fixed him buttered noodles. But Ben grew up and now likes to watch "Law & Order" on TV while I talk on the phone with my mom, and my husband runs the disposal after dinner. The room sometimes sounds like Grand Central, and I now dream of a separate family room and a little less togetherness.

Two main-floor bedrooms: We downsized our master suite to squeeze in a second bedroom next to us — perfect for soothing a preschooler's nightmares. Turns out kids outgrow nightmares, but skimpy closet space is forever.

A pass-through instead of cabinets: I gave up two kitchen cabinets to cut a pass-through from the kitchen to our mud-cum-crafts room so I could keep an eye on Ben's finger-painting sessions. Ben hasn't dipped a finger in paint in 12 years, and I could really use that storage now.

The Future is Now

If I were buying a new home today, I'd do things differently: I'd crystal-ball my thinking and plan for my future needs. That's the beauty of buying new construction: You can focus on want-to-dos, rather than to-dos — even if you can't anticipate all your wants.

Luckily, builders know the life of a new home is a journey, and have consultants who help you fast-forward your thinking about features you can install now that will make life easier later.
I brainstormed with a couple of executives from Toll Brothers and Ryland Homes about some forward-thinking, new-home options.
A main floor den that could be converted into another bedroom as your family grows.
On a related note, see how people are reinventing their living rooms.
Bedroom soundproofing to ensure privacy.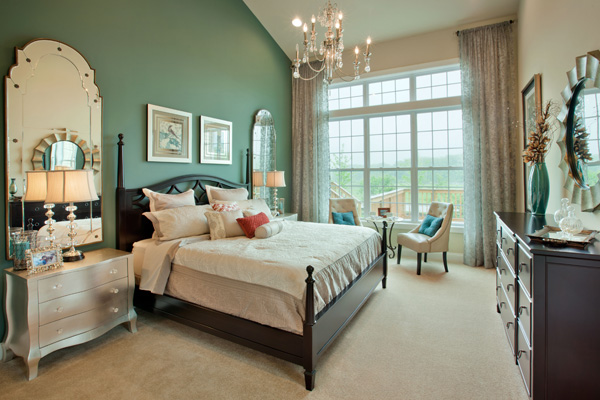 Credit: Toll Brothers, Inc.
Roughed-in plumbing and electric for an eventual attic or basement bathroom and kitchenette. If you don't have the resources now, this is a great way to plan ahead. This extra living space not only could accommodate elderly parents or boomerang kids, but will increase the value of your home when it's time to sell.
A double-deep, tandem garage that can fit three cars now, but can be walled-off later to add indoor space for an extra bedroom or bathroom.
More: Attic conversions | Garage conversions
Upgraded structured wiring throughout that can handle a souped-up Internet connection and other tech revolutions. Handy if you telecommute.
Temporary partition walls that attach to hardwood flooring, rather than subflooring. If you eventually want to combine bedrooms — kids move out — you'll only have to do a floor repair and refinishing, rather than patch a gaping hole.
Plywood sheathing behind drywall and tile in bathrooms. These sheets of plywood let you attach grab bars anywhere without hunting for studs.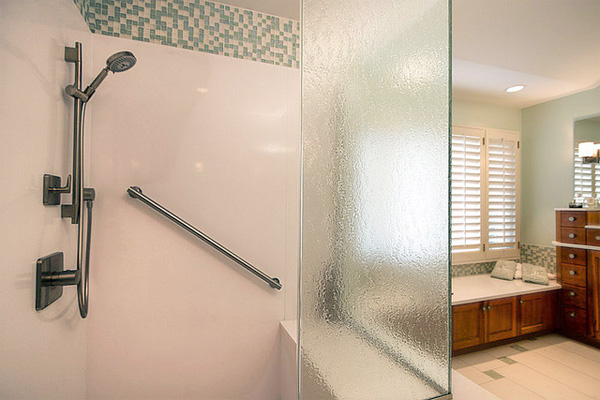 Credit: Mosby Building Arts
Grab bars aren't just for our later years. They're also good for kids and aching weekend warriors who need a little help getting into and out of a tub.
An addition. If you can site your home to accommodate a bigger footprint later, plan to run conduit through exterior walls for future electrical and plumbing needs.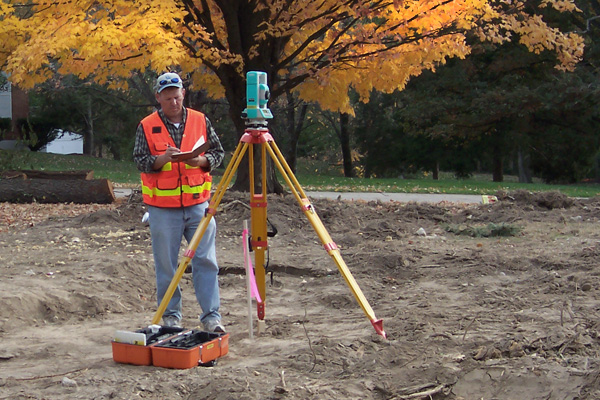 Credit: CQ Surveying
Unless you're psychic ...
You'll never know today exactly what you'll need in the future: It's hard for me to imagine life beyond next Tuesday.
But choosing options for tomorrow is one perk of buying new. These forward-thinking selections can mean years of enjoyment as your family changes, and can make it easier to sell if moving — and buying new again -- turns out to be the best alternative.